Full Bio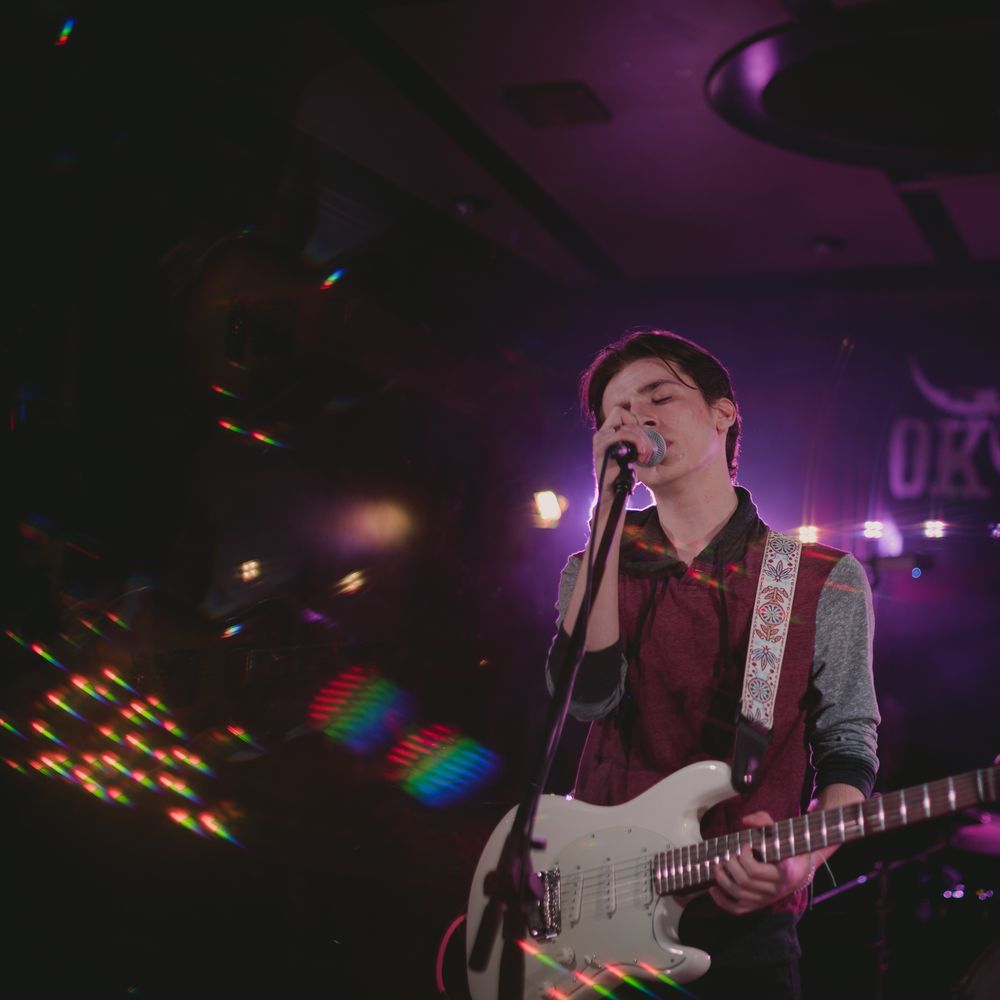 Beamers Journey....so far!
I have beened playing guitar when I was 5 years old, and as  tell my audiences sometimes, that was when I first saw Keith Urban in the video "Start A Band" with Brad Paisley.  I turned to my Mom and said "I want to learn to play guitar.  I want to be just like Keith Urban".  So I got his first guitar and started lessons.
I wrote my first song at the age of 7, and that same year started singing as well.
When I was 9, I took first place at the Vancouver P.N.E. 'Star Showdown' in the youth category, against contestants from all across British Columbia. I also performed major roles in numerous stage musicals, as well as the 4th lead roll in the Norman Rockwell movie, "A Christmas Tail".
At just the age of 11,I was awarded the inaugural Penticton Youth Arts Award for ages 25 and under.  It was also when I became the youngest ever to be signed to award winning Agency 'Invictus Entertainment Group'.
In November 2015, I was thrilled to be awarded membership in The Brotherhood Of The Guitar, a group of highly talented musicians from many parts of the world. In addition, I also received a sponsorship from Music Man/Ernie Ball guitars.
I have received recognition from some major Canadian Country Music artists for whom I got the opening slot, including 3 times each for both George Canyon and Brett Kissel, as well as Aaron Pritchett.  I also got to open for Dwight Yoakam in 2018, which started as a 20 minute set and ended up becoming a 65 minute fill in performance to an appreciative audience.  U.S. artist Granger Smith also had me as part of his Western Canadian Tour.
In 2016 I released my first EP and two singles from that went to Country Radio, the first of which I  co-wrote, reached #74 on the charts and was nominated for 'Song of The Year' at the ACMA's. 
I have been writing steadily both on my own and with other songwriters in Nashville  in the past 4 years. On , July 6th 2018, I released mythird new single "Roller Coaster",  which had over 450k streams and was added to Disney Country Radio in L.A. . In 2019, I released 3 singles, including "I Knew", "I Want It Now" and on  Dec. 20th, I released another single. "Crazy Being Crazy, which has hit #53 on the TRAX Chart and #58 On Mediabase Chart".   To date, I have accumulated over 1,500,000 streams on Apple Music & Spotify and well over 500k views on my Music Videos.
In 2020, I released a new single titled "I Got You" in January, followed up with "Something To Do With A Girl" on July 31st. My follow up EP titled 'Cloud 9 24/7' has been nominated for Album Of The Year at the 2020 BC Country Music Awards. 
In April 2021, I released my latest EP titled "UPSIDE DOWN which included 2 new single, titled "Summer Forever" and "Never Not Love You".
In April 2022, I released my last single titled "Us". 
As things started to open up after Covid, I did a 10 day tour covering Alberta and BC and have plans to do a duo tour here in B.C. late this summer. I also have a new song that I plan to release this summer as well.
In the meantime, I have created my own home studio where I am working to learn mixing with plans to do some of my own production as well as hopefully doing some demos for other artists.